Anesthesiologists
---
Dr. Iqbal Biswas, MD, FRCP(C)
Anesthesiology
Dr. Iqbal Hussain Biswas is a physician specializing in anesthesiology and pain management and is a staff anesthesiologist at Cambridge Memorial Hospital (CMH). He is a Diplomate of the American Board of Anesthesiology, a Fellow of the Royal College of Physicians and Surgeons (Anesthesia) of Canada and a member of the Canadian Academy of Pain Management. He is also an Assistant Clinical Professor (Adjunct) at McMaster University.
Dr. Biswas received his medical degree from Calcutta University and went on to complete his anesthesiology residency training at New York Medical College and fellowship in Critical Care Medicine at Mayo Clinic.
Dr. Biswas has been serving this community since the year 2000. He has been actively involved in community service and volunteering and has served as the president of Medical & Professional Staff Association at CMH and was Chief of anesthesia at CMH. He has served as a member of the Rotary Club of Cambridge – Sunrise. He has also served as a director at the Cambridge & North Dumfries Community Foundation Board, Cambridge Memorial Hospital Board and St. John's Kilmarnock School Board. He was Chair of the Physicians & Medical Professionals Campaign for MRI in Cambridge. Currently he is a member of the Board of Directors at Cambridge Memorial Hospital Foundation.
Dr. James Easo, MD, CCFP, CAC (Anes)
Anesthesiology
Dr. Easo holds a Bachelor of Science degree in Biology from Acadia University, completing his honours thesis in Immunology. He completed his MD at McMaster University Medical School. Dr. Easo continued his anesthesia residency training at the University of Toronto, completing training in 2004.
Dr. Easo currently holds active staff privileges at Milton District Hospital where he has a busy community anesthesia practice in one of Canada's fastest growing cities.
Dr. Easo is proud to be part of the anesthesia team at Tri-City Colonoscopy since its inception and aims to provide a comfortable and safe experience for all patients undergoing procedures at our clinic.
Dr. Karen Leone, MD, FRCP(C)
Anesthesiology
Dr. Karen Leone graduated from medical school with honours from the University of Toronto in 2004. She subsequently completed her residency in anesthesia at McMaster University in 2009 and is a fellow of the Royal College of Physicians of Canada.
She has practiced anesthesia at Cambridge Memorial Hospital since 2009. During that time she has been active on numerous committees and was Chief of Anesthesia from 2014 to 2017.
She has an interest in teaching medical students and residents and is an assistant clinical professor (adjunct) in the faculty of medicine at McMaster University. She also served as the regional education leader for anesthesia from 2011 to 2014.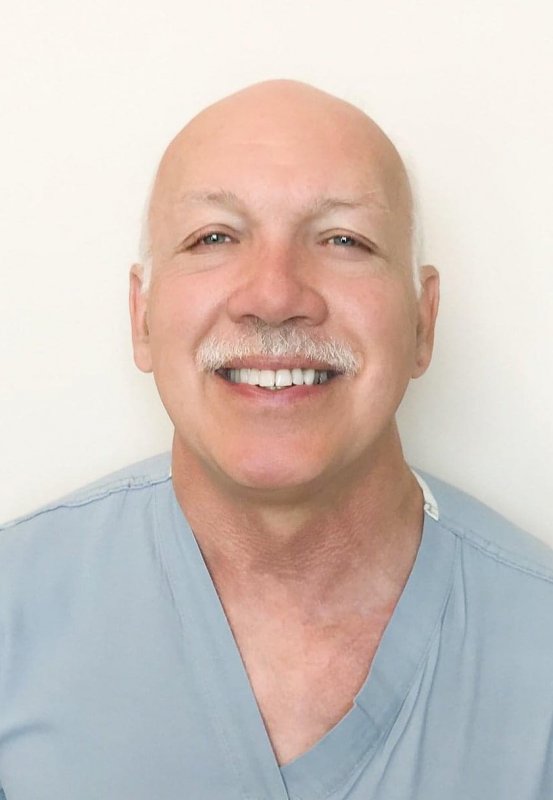 Dr. Paul Westacott, MD, FRCP(C)
Anesthesiology
Dr. Paul Westacott completed his MBBS degree at the University of Queensland in Australia, graduating in 1978. Three years later, in 1981, he immigrated to Canada and settled in Toronto. He later went on to specialize in anesthesia at the University of Toronto and became a Fellow of the Royal College of Physicians of Canada.
Dr. Westacott relocated to Cambridge when he began practicing at Cambridge Memorial Hospital in 1986, where he has had active hospital privileges ever since. His clinical interests include operative anesthesia, sedation, and chronic pain management.
In his free time, Dr. Westacott enjoys spending time on the ski slopes as well as practicing his skills on horseback.